5 reasons to download this year's Worldwide Tax Guide
2022-07-12
Having obtained insights from the brightest minds in the business, located in PKF member firms all over the world, we look forward to sharing our Worldwide Tax Guide 2022 with you on the 25th of July.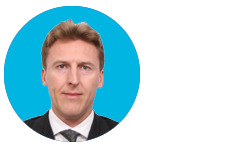 Stefaan De Ceulaer
Head of Tax and Legal, PKF International
---
Our Flagship Tax Publication is almost here…
---
Sign up to be notified when the guide is ready
5 reasons to download this year's Worldwide Tax Guide
It's our biggest guide yet covering 150 countries!
---
The go-to guide for anyone looking to expand their business globally
Download only takes a few seconds
Packed with country-specific commentary and insights from on-the-ground PKF tax experts
We know time is precious! Packed with direct contact details of all our international experts
It's FREE! All 980 pages of it!
The PKF Worldwide Tax Guide is complemented by four quarterly tax newsletters which provide updates and PKF commentary on notable tax changes and amendments from around the world. Visit our Worldwide Tax Guide Page to register your interest in receiving the guide. You can also visit our publications page to find all our tax newsletters, and our events page to participate in our tax webinars.
Read more